After The Storm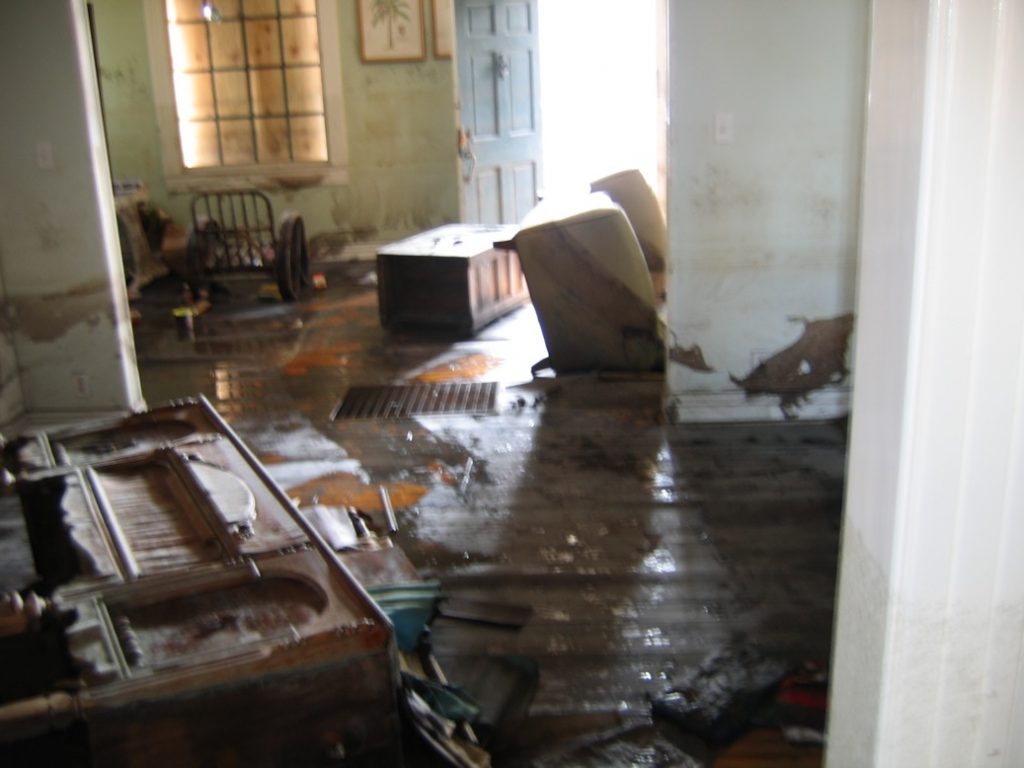 I recently found a long lost disc of photos I had taken after returning to New Orleans two weeks after Hurricane Katrina in September of 2005. There were many photos of my flooded home in Lakeview on the disc, which I remembered taking, but there were also forgotten photos of my largely unscathed third-story Carondelet Street studio that I took on my first visit back to see what the damage was to my office. What surprised me most in the forgotten photos I took of my studio were the page layouts pinned to every wall of my office of my unpublished book Missing New Orleans.
As I was entering my building, I was approached by Washington Post reporter Manuel Roig-Franzia, asking what I was doing in the deserted downtown. After explaining I was there to see how my office had fared, he asked if he could tag along and interview me while I was checking out my studio. His interview of me did appear in his story in the Post on September 18, 2005, titled Business Owners Trickle Back In- New Orleans Unsafe, FEMA Official Says.
The following is excerpted from the story:
New Orleans, Sept 17- Business owners trickled into New Orleans on Saturday, poking through glass shards and musty offices as the head of the federal relief effort warned in the strongest terms yet that the city is still unsafe for the 180,000 people being invited to return by Mayor C. Ray Nagin. Old-time New Orleans meshed Saturday with the modern, wrecked New Orleans on the quiet boulevards and spooky streets that people encountered on their return. Phillip Collier — brave, or perhaps foolish — climbed into an elevator and ascended three floors in the Factor's Row Building, where Edgar Degas painted his American masterpiece "The Cotton Exchange." Collier, a graphic designer whose big, bold images grace posters for the New Orleans Museum of Art and the Ogden Museum of Southern Art, was in search of something irreplaceable: the family photo albums he had stashed in his office storage space. " I love this city," Collier said. "It's totally heartbreaking." Like many entrepreneurs here, Collier is employing a good bit of creativity to survive. He plans to operate his business through cell phone and internet connections with designers living in Covington and Avery Island. Collier will also take care of unfinished business. A book he compiled before the storm was supposed to have been published Aug. 29, the day Katrina hit, and his editors are more eager than ever to see it print. The title: "Missing New Orleans."
I had been collecting visuals and working on this  personal book project titled Missing New Orleans for close to five years. The Ogden Museum of Southern Art was going to publish the book and their staff had worked intensively with me the Summer of 2005 completing historic and photographic research, writing and editing, planning to go to press the week Hurricane Katrina struck. I knew for sure the book project was just another casualty of the storm after evacuating to Fairhope, Alabama. Then I got a surprise call from Rick Gruber, the director of the Ogden, saying he thought printing the book was an important thing to do for the people of our destroyed city. He was hoping to reopen the museum in November and wanted the book-signing and an exhibit based on the book to be a part of the opening. He thought it was important that the book still be printed in the city.
I was overjoyed but also honest with him that I didn't know if that was possible but would start making calls. The owner of the printing company informed me his building and presses had minor damage, but all of his pressmen had lost their homes, just like the rest of us, and had evacuated to other parts of the state and country. He said he might be able to put a skeleton crew together in a few weeks, and hopefully his power would be restored.
What became the biggest obstacle was there was no paper in the city and getting paper shipped in was next to impossible. Rick had suggested we add an epilogue to the book about the storm, so we worked on writing and designing it while we waited for the returning pressmen and finding enough paper to print the book on. Luckily printing paper was discovered in a closed warehouse and enough of Brennan's Printing employees returned to make printing of the books possible.
So, with a lot of hard work and a true community effort with many people working and living in makeshift conditions over the next month and a half the book was printed and delivered a few days before the first post-Katrina exhibition and at the Ogden Museum on November 19, 2005.
The museum's exhibit Missing New Orleans and the newly published book of the same name brought in a crowd of over 1100 people, many of them waiting two hours for signed copies of the book.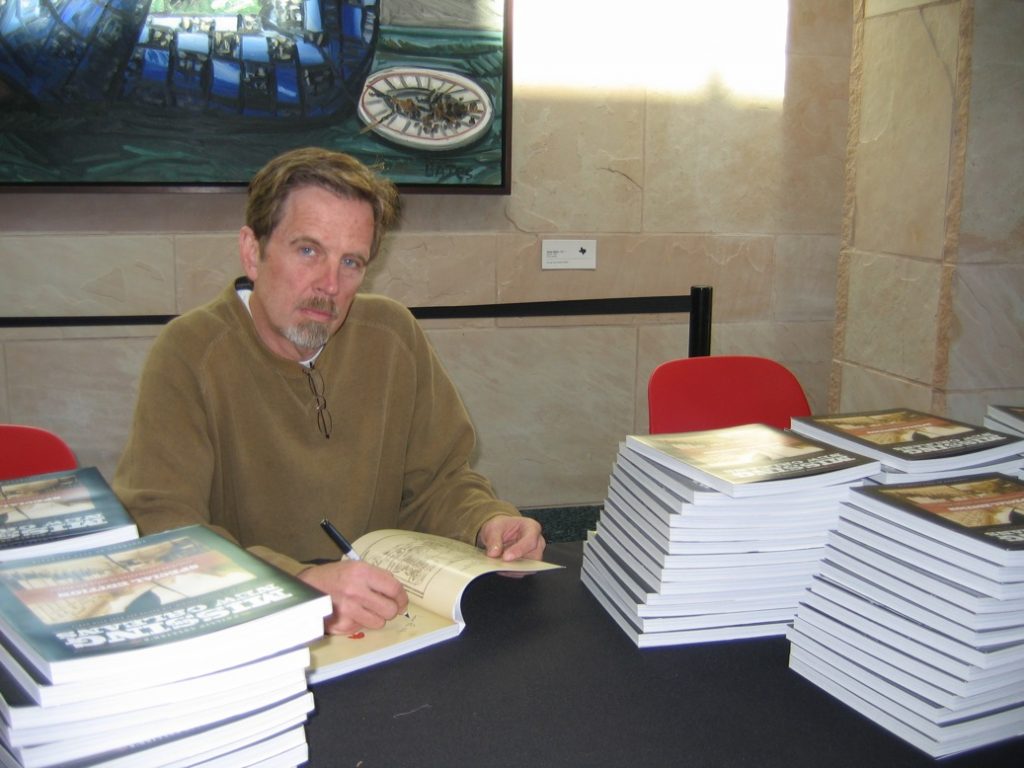 The first edition, initially supported by the Goldring Family Foundation, sold out in less than two weeks. The second edition was reprinted on March 5, 2006 with support from the Historic New Orleans Collection. Missing New Orleans, was honored as "2005 Humanities Book of the Year' by the Louisiana Endowment for the Humanities.