Chicago COVID Casualty
The Palmer House Hotel in Chicago has been called the longest continuously operating hotel in North America. The hotel closed its doors at the beginning of March due to the COVID pandemic and is now in a  foreclosure lawsuit due to missed loan payments on a $333 million mortgage.
Located in Chicago's Loop area on the corner of State and Monroe streets, the hotel was a wedding present from Potter Palmer to his bride, Bertha Honore, in 1871. The first hotel burned down just 13 days later in the Great Chicago Fire.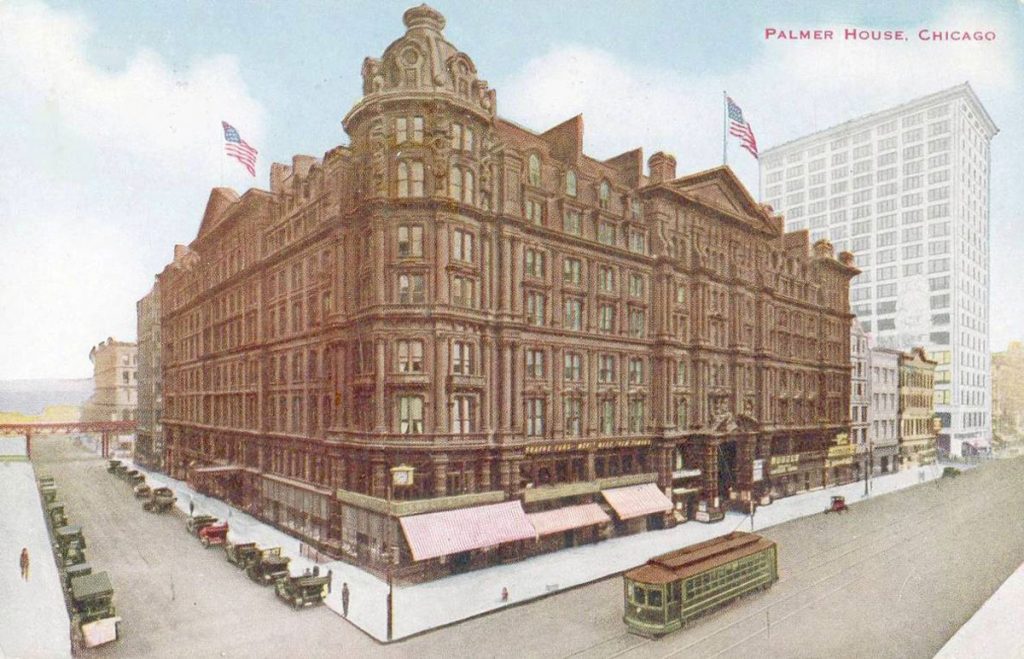 Rebuilt using brick and iron, the seven story hotel was advertised as "The World's Only Fire Proof Hotel". The Palmer House was the city's first hotel with elevators and the first hotel with electric light bulbs and telephones in the guest rooms. 
The 25-story third hotel was built in the 1920s and was bought by Conrad Hilton in 1945 and renamed the Palmer House Hilton.
In 1995 I was hired by Pertuit Advertising to design a series of ads for his client the Palmer House Hilton to promote the grand old hotel's long and glorious history. Working with copywriter Tom Voelker and using the hotel's long list of luminaries that had visited over the years, we created a campaign using some of the notable visitors as our inspiration.