Roadmap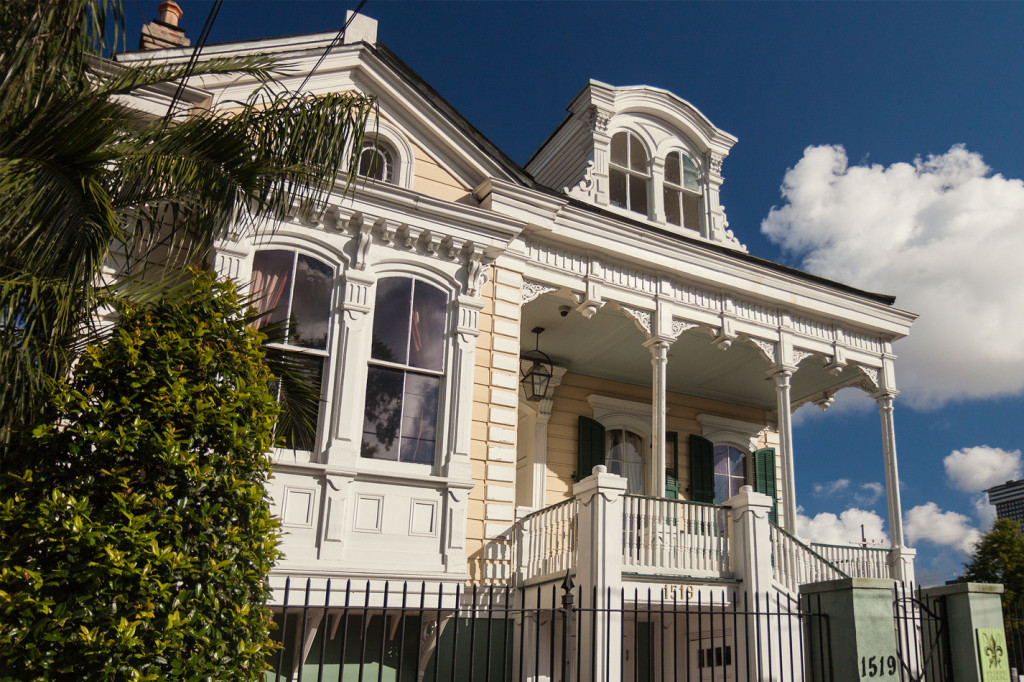 We've moved back home.
In December 1990, I was in my eighth year at Bauerlien Advertising. I had spent the last year traveling to other cities to interview art and creative directors. Because, according to my old friend and then-new president of Bauerlien Advertising, John Green, there was a void of talent in the New Orleans market. Bringing in someone from the "outside" was the only solution. At the time Bauerlein, was the oldest and largest ad agency in Louisiana. We had just recently opened a satellite office in Atlanta and had dreams of being a regional powerhouse based on the model of Minneapolis wonder-agency of the eighties, Fallon McElligott. The problem was that at the time, I hadn't realized I was interviewing people for my own job. When I got the pink slip (well actually, when I was called into John's office to be fired), he told me he was "doing me a big favor." Looking back years later, I think he blurted this out because he was nervous and just wanted me out of his office. Yet, as outrageous as the comment was, he had spoken the truth. I was recently married, had a one year-old daughter, and my wife was pregnant with our second child, a son – and I admit I was scared to death about not having a job. The firing got a lot of local and regional press and even though I ended up getting a lot of job offers, I decided to start my own design firm. In fact, being fired turned out to be a great change for my career, and for my life. I started Phillip Collier Designs, Inc., in January 1991 and after a short time working from home, I moved into my first office in an historical building on 220 Camp Street in the Central Business District.
Two years later, I moved into the Gothic-style Masonic Temple Building on St. Charles Avenue and Perdido Street. It was a large, open-spaced office with lots of available light and a great view of the ships passing up and down the Mississippi. In the early '90s, the Temple attracted many graphic design firms, at least 5, along with a typesetting company (remember those ?), a pre-press company that scanned photographs and made negatives and match prints for magazine ads, and a few architectural firms. It was a great atmosphere, and for three or four years my designers and I, along with this group of artistic types, interacted in this historic building in sort of a communal way. We would sneak into secret Masonic lodge rooms full of unbelievably spooky and ornately decorated Egyptian statuary. We were awe-struck by these mystical meeting rooms, sandwiched on floors between every "rentable" floor. A filming of the 1997 remake of Lolita, starring Jeremy Irons, took place while we were there. When a scene was filmed in the ornate Masonic Temple Theatre, we spent way too much time people-watching and waiting for stars to walk by. These were the days before Hollywood South.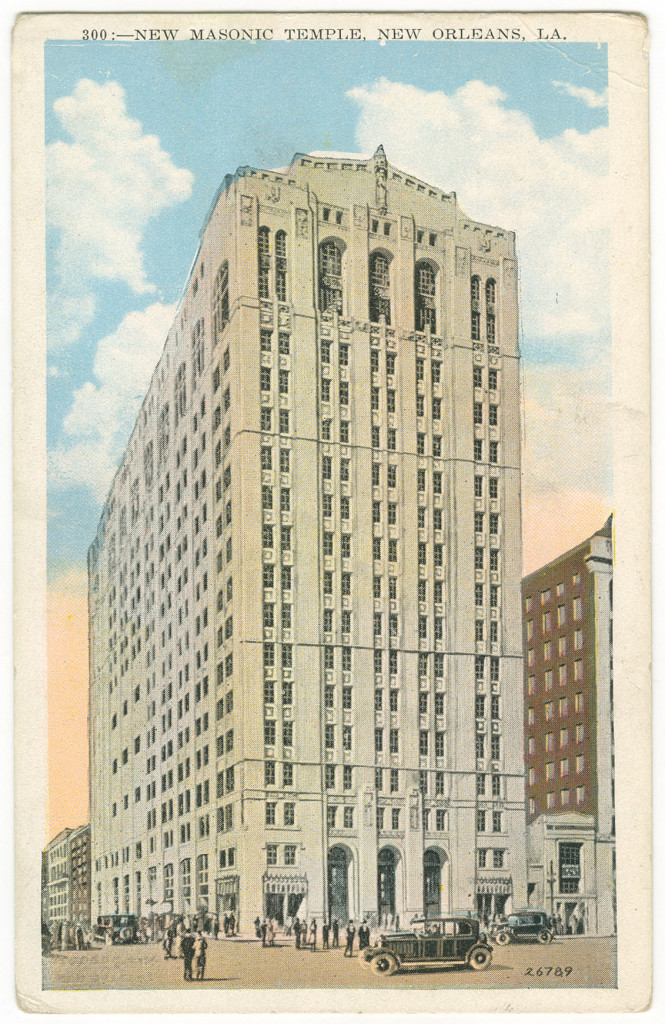 Sadly, in the early 2000s the Masons sold the building and it was converted into the Hotel Monaco. We packed up and moved around the corner to Factors Row on Carondelet Street. Factors Row is a number of connected buildings where cotton factors and brokers bought and sold cotton that was being brought through the port of New Orleans during the 1800s. (photo) Degas immortalized it in his famous 1873 painting, A Cotton Office in New Orleans, while on a visit to see his relatives in New Orleans. His uncle was a cotton factor who owned a cotton factoring business on the second floor where the painting took place – right below my office. In May of this year, the wall of this historic landmark fell off onto a restaurant below. The photo here shows my office on the third floor sans wall. When I was a tenant, the landlords never seemed to care much about preserving this important New Orleans structure, and for the last three months the interior has been exposed to the elements – including the office where Degas painted the first painting he ever sold to a museum, and the first painting ever sold by an Impressionist to a museum.
After working in three historical New Orleans properties, I moved to the Canal Place corporate office towers in the French Quarter for the next eight years. I had a great view of French Quarter rooftops, and in the beginning I had expectations of going to see independent movies every week at the theatre downstairs, shopping in the upscale stores, and basically taking advantage of what the Canal Place Shopping Centre had to offer. But as time went on, these visions faded and I really never did anything except enjoy walking through French Quarter each day looking for a new places to eat.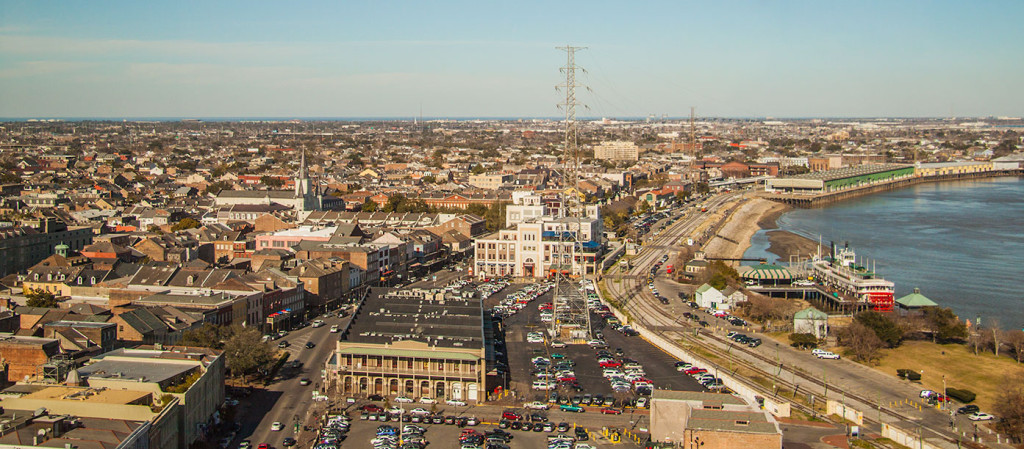 In June 2013, we moved to a three-story Victorian jigsaw house built in 1850 at 1519 Carondelet Street in the Central City neighborhood. Our offices are in the sprawling attic, right above the second floor where The New Orleans Food Experience invites clients to come for cooking demonstrations and wine samplings by famous New Orleans chefs. We're finally out of the corporate office tower and back to a space that feels like New Orleans. No more elevators, impossible parking lot and low ceilings but now a narrow creaky stairway, tall ceilings and outrageously delicious smells from downstairs, and my business is finally back home. We're all ready to get back to work and to what we've loved doing for 22 years.
Phillip, Dean, Scott and Erin